The Ciutat de València Stadium places its facilities at your disposal to organise conferences, meetings and events for your companies in a unique environment.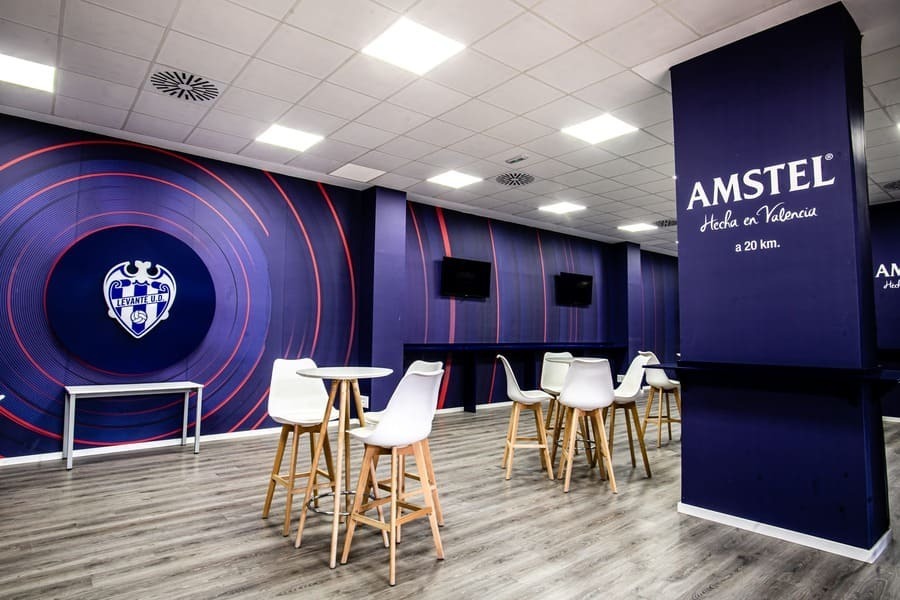 The spaciousness of this room allows us to transform it according to your needs - for training courses, conferences, or creative meetings
Capacity:
Theatre: 90
Banquet 40
Cocktails 120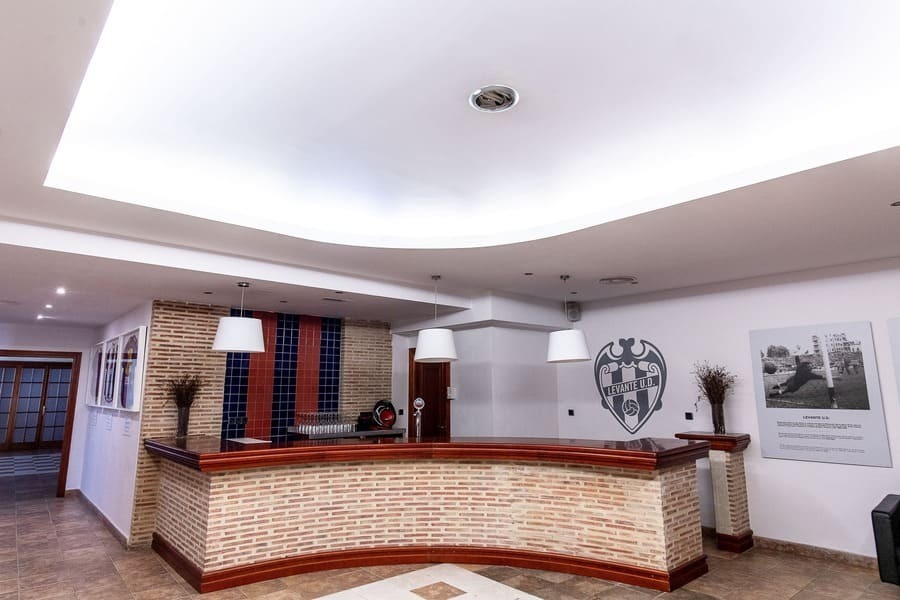 The most formal space in the Ciutat, perfect for business dinners, whether banquet or cocktail type.
Capacity:
Theatre: 70
Banquet 60
Cocktails 200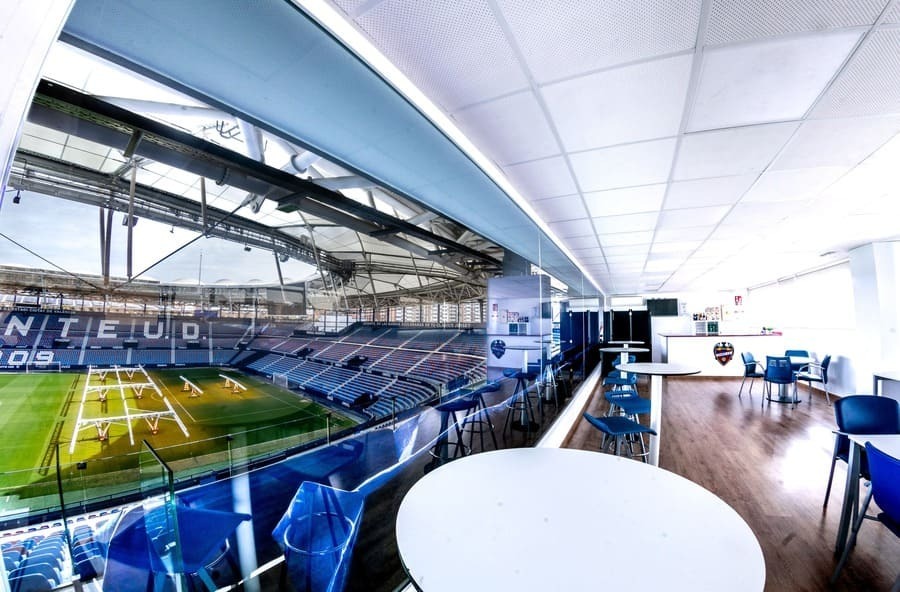 This room with views of the stadium makes it a very different space where you can hold all kinds of events, business meetings, conferences or private dinners.
Capacity:
Theatre: 60
Imperial: 36
U-shaped table: 33
Cocktails: 50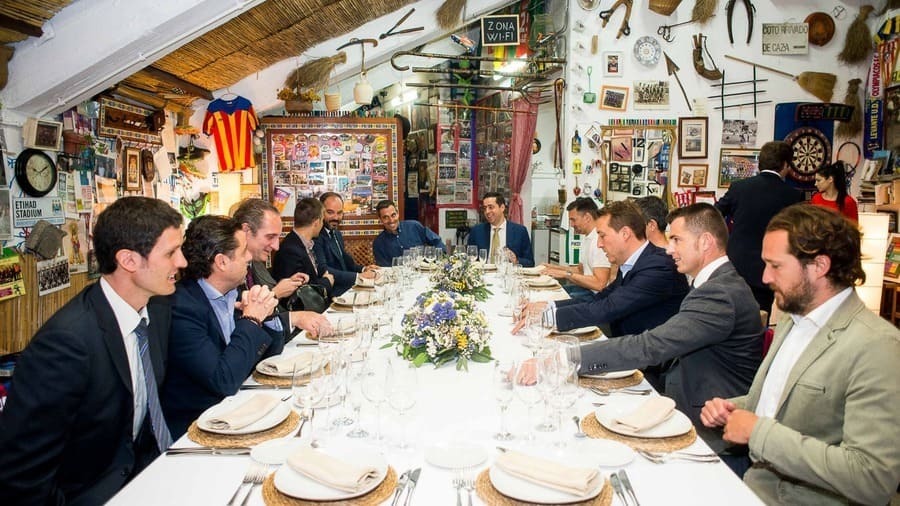 One of the most symbolic places in the Stadium, a space full of history and countless memories that make it unique and special.
Capacity:
Banquet 30
Cocktails 50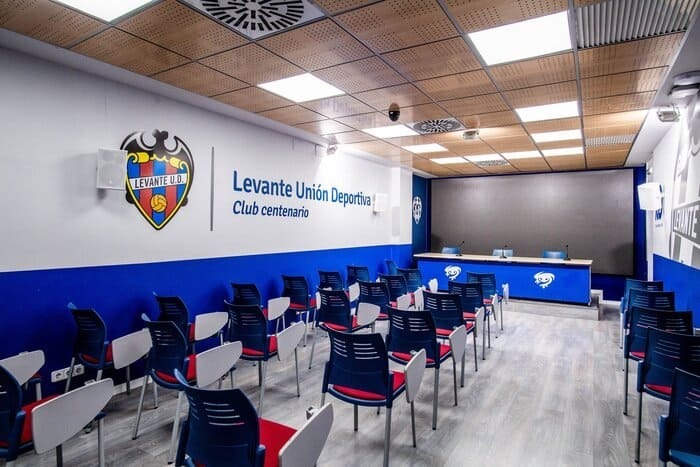 The space where football prevails. An exclusive area where the coaches give the post-match press conference.
Capacity:
Theatre 50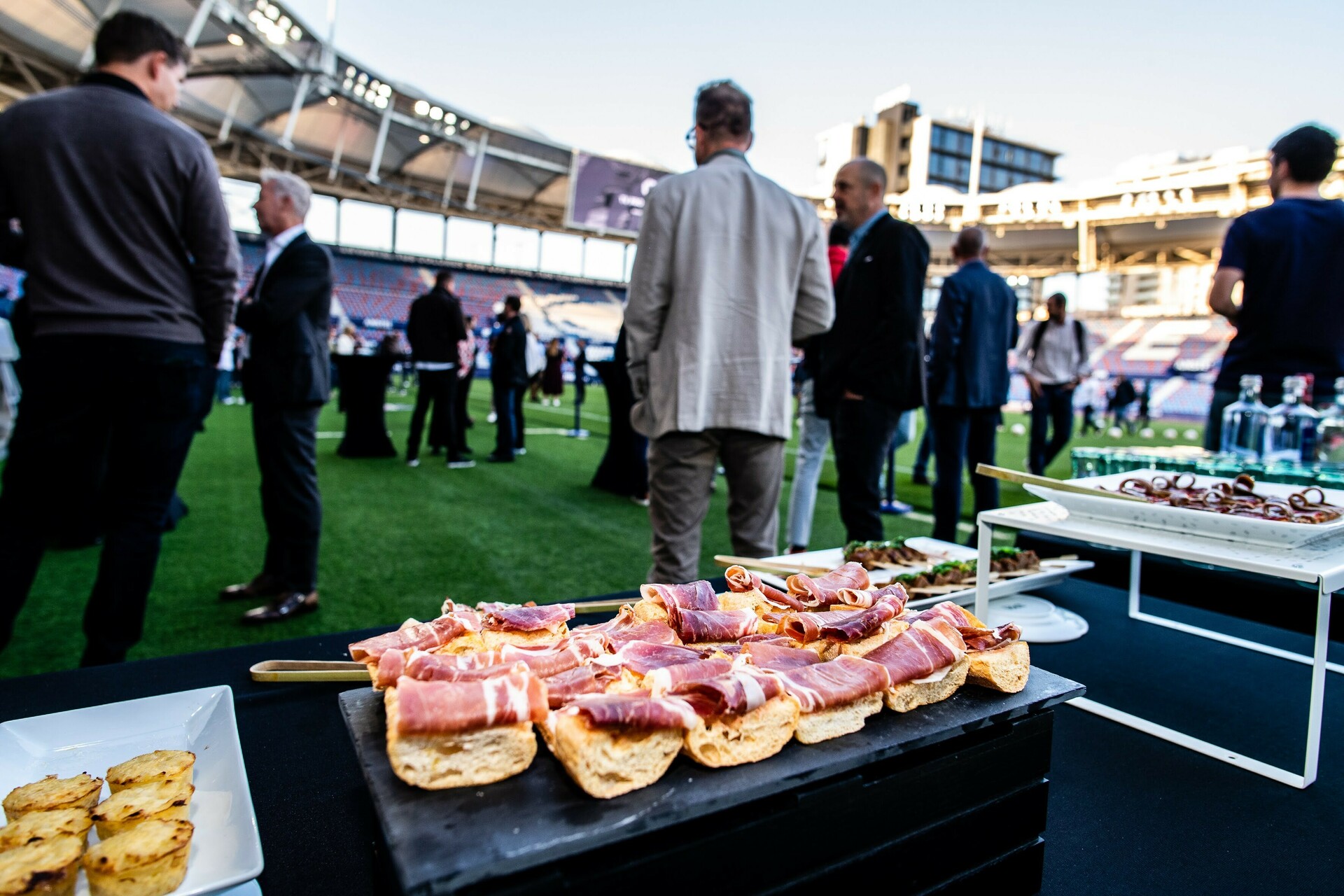 All these options include the possibility of having a cocktail on the pitch. It would undoubtedly become an unforgettable day for any company.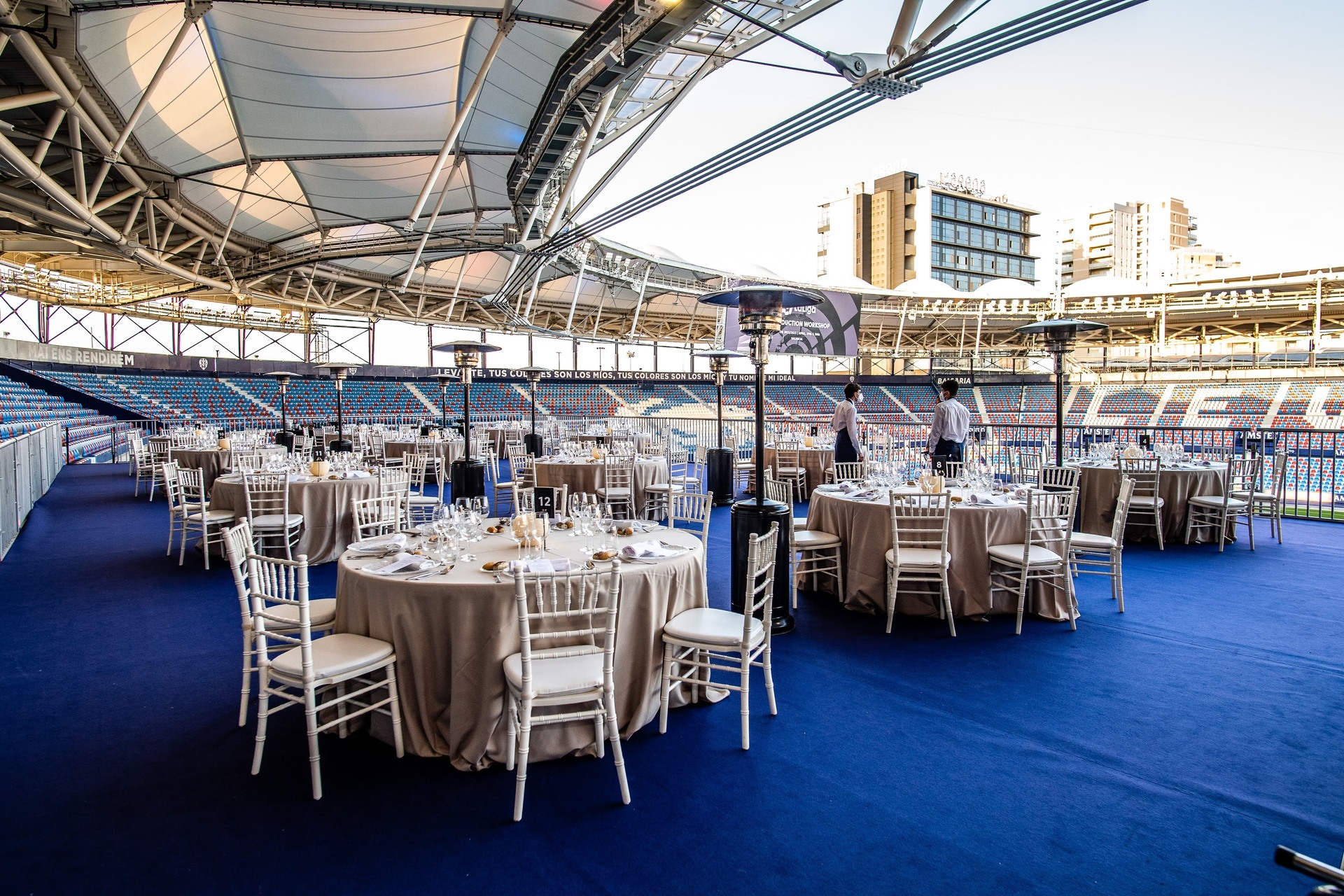 Without a doubt, a unique and spectacular setting in which to celebrate everything from a congress to a product presentation or a conference.
Capacity:
Option 1: 250
Option 2: 4.000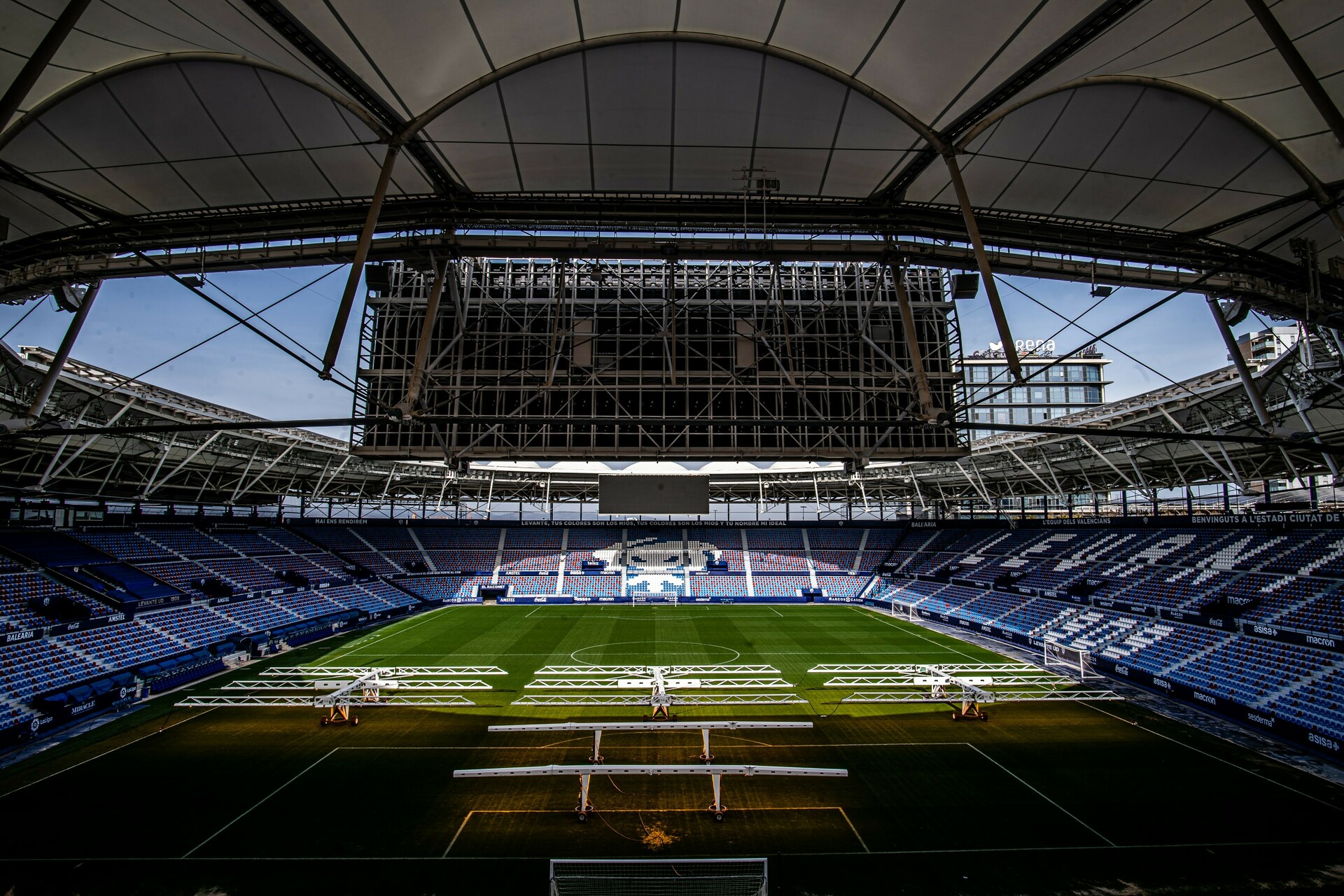 PLAY A MATCH IN THE STADIUM
Enjoy a match in the stadium as if it were a La Liga Santander match Includes:
Official kits Levante UD
Official Photographer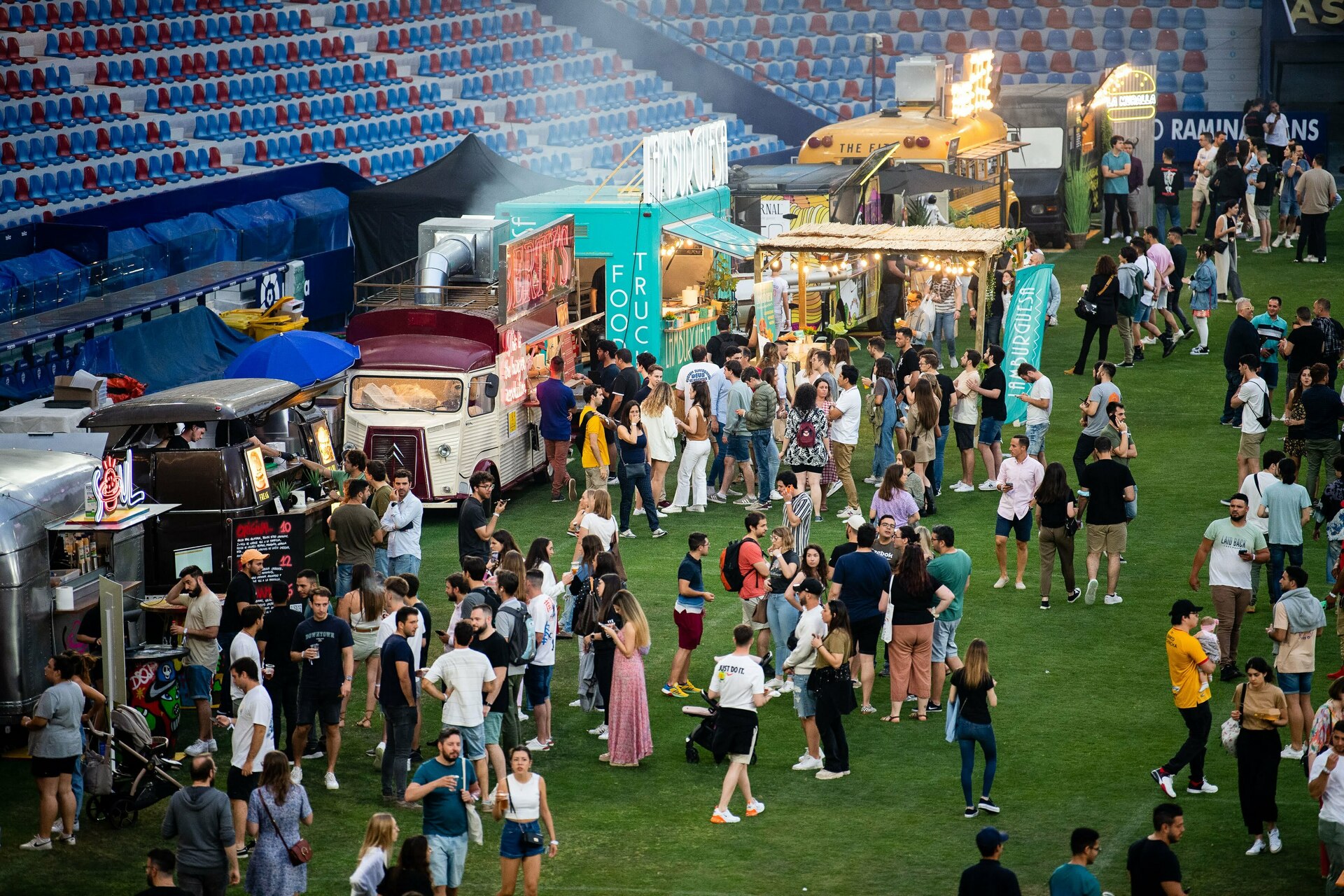 CONCERTS AND EVENTS ON THE PITCH
Without a doubt, a perfect space for the celebration of any type of event. A spectacular, versatile venue with the capacity to accommodate more than 8,000 people on the pitch.
Wifi
Tailor-made catering
Staff for reception
Screens and audiovisuals
Stadium tour